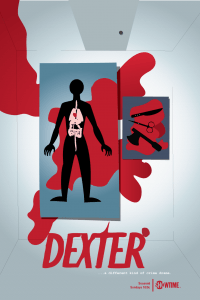 Another new trailer fresh out of San Diego Comic-Con 2011, is that of the sixth season of Dexter, the serial-killer drama. In the trailer we get a glimpse of the plethora of guest stars that will be either helping Dexter kill people or getting killed by Dexter in the final episode. No that's not a spoiler, it's just how every season so far excluding the brilliant season 2, have gone. I'd say it's a fair assumption.
Oh and this time there will be more Jesus and religious connotations. Also let's not forget, once more because you didn't boycott it enough. the highly anticipated continued romantic melo-drama of LaGuerta and Batista will flood screens in attempt to convince viewers that anyone besides Michael C. Hall is worth paying attention to on this show.
Check out the trailer below and leave us a comment with your thoughts on the upcoming season of Dexter. Is the series spinning it's wheels?
Click here to check out more of our coverage of Comic Con 2011!