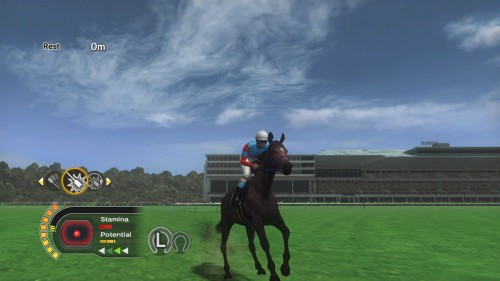 Coming on September 2nd for the Xbox 360, Playstation 3 and Wii. The game will be compatible with the Kinect and Move devices for the two HD consoles listed.
The game is a horse racing simulation and involves jockeys riding horses. These jockeys can be customised by the player and used in races within the game. Tecmo Koei have this game pegged as a spiritual successor to the G1 Jockey series.
Champion Jockey is the spiritual successor to the G1 Jockey series, recreating the horseracing world through a variety of immersive races, intuitive gameplay with simple controls. Utilising the latest motion controllers, being a jockey is no longer just a dream. The new standard in horseracing is here.
Be sure to check out the official website for more details.
See below for more screens.