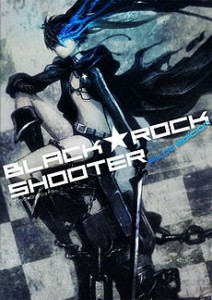 In case you are out of the know when it comes to anime, Black Rock Shooter is going to be adapted into a Playstation Portable game which is going to be released next month on the 25th of August, 2011.
The game known simply as Black Rock Shooter: The Game is to be released exclusively to the PSP will be set in an alternate world to that of the Black Rock Shooter OVA and will feature the antagonist White Rock Shooter.
Alongside the standard release of the game will be a special limited White Premium Box edition, which will feature an art book, White Rock Shooter figma model and official Black Rock Shooter soundtrack.
You can check out some gameplay footage below.