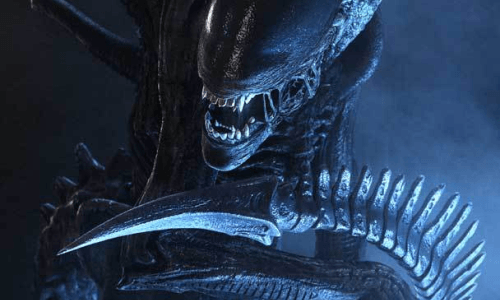 Companies occasionally try to keep a game under wraps as long as they can so that they can show off a nearly finished build of the title when they reveal it to the world, but then again you also have to submit your title to the rating boards.
The ESRB has revealed the existence of Aliens: Infestation for the Nintendo DS and it looks like it will be a side scrolling action platformer similar to Contra, especially since it is being developed by WayForward who handled Contra 4.
Check out the full ESRB description below. Hopefully Sega will have more to reveal about the title in the near future with this leak of information from the ESRB.
This is a sci-fi action platformer in which players control a marine squad on a mission to eradicate alien creatures. As players run and jump through side-scrolling levels, they use rifles, pistols, flamethrowers, and explosives to kill enemy soldiers and aliens (i.e., "xenomorphs").

The frenetic battles are highlighted by realistic gunfire, explosions, and cries of pain; injured aliens emit green splashes of blood before collapsing to the ground. Some sequences also depict red blood spurts when human characters are killed (e.g., an alien bursting out of a man's chest; characters getting bitten by aliens). During the course of the game, players can enter a locker room and see a male character whose buttocks are briefly exposed. The words "a*s," "bastard," and "hell" appear in the dialogue.