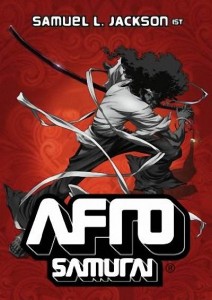 Today in Samuel L. Jackson news, Sam has announced that he will be spear-heading a live action adaptation of the Afro Samurai anime series, which he starred in.
Not much is known about the film as of writing besides the strange fact that it is set to be filmed in the Dominican Republic. It is also still unknown whether Samuel L. Jackson will be reprising his titular role from the anime series.
The Afro Samurai anime was released in the USA by Funimation Entertainment and in Australia by Madman Entertainment. As more news of the live-action adaptation comes to light, we will keep you posted. What do you think of this announcement? Leave a comment below letting us know.