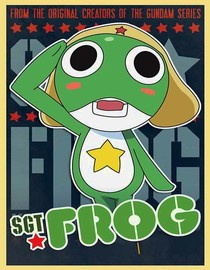 Netflix streaming service has announced that they have added 4 new anime titles to their mammoth collection of titles available to stream. The four series now streaming are:
Excel Saga – the crazy comedy from Shinichi Watanabe.
Sgt. Frog – otherwise known as Kerero Gunso, another great comedy series.
Tears to Tiara – a visual novel adaptation, featuring the voice of Tiffany Grant.
Xam'd – a series from Bones, the guys who brought us the Full Metal Alchemist anime.
If you are located in the US you can check out all 4 titles now on Netflix. Unfortunately, if you are from Australia, this isn't available to you.