This week has been one of the most diverse weeks for the Capsule crew in terms of gaming. We've hit our Kinects, our PCs, our 3DSes and our X360s/PS3s. Of course, the most popular title is the new Ocarina of Time for the 3DS – and rightly so, with the great things everyone has said about it. Check out what we are playing, and as usual leave us your comments on what you are playing too!
Editor-in-Chief: MasterAbbott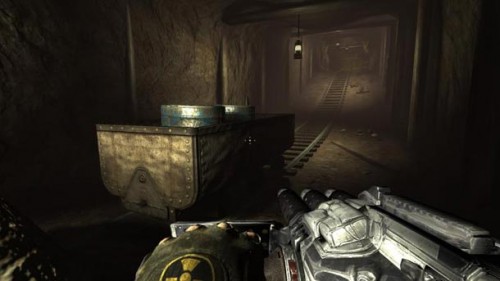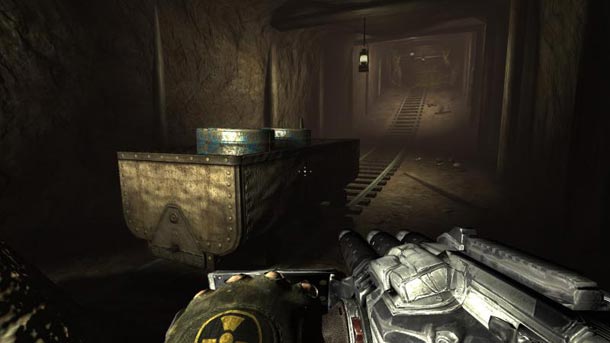 Hi everyone! This week has been all about 3DS and iPhone. As I just got back from Japan, I didn't have any time to do any console gaming so travelling between places I got to give my 3DS a great workout. I actually tested out (for the first time) the Nintendo Zone which is like a hotspot, where your 3DS connects to the internet and you can get to browse the Nintendo Zone and check out all the latest news, updates and tips for the 3DS.  I got to experience this at Yobashi Camera (a huge electronics store) with approx. 25 other Japanese all crammed in the Wi-fi Zone.  Streetpass was going absolutely ballistic as well.  Stay tuned – I did take a short video on what the Nintendo Zone looks like and I'll hopefully have it up for everyone to see in a few days time.
Now that I'm back I might kicks some alien butt and play some Duke Nukem. Yes, I know it's a little old now but I've been deprived of my Xbox/Ps3 and Wii for nearly a whole month.
Oh yes…two more games I've quickly played: Zelda Ocarina of Time and I'm about to crack open and test out One Piece Unlimited Cruise Special on my new Japanese 3DS (yes its in Japanese, but man I'll figure it out).
That's it for me. See you next week…Remember, play hard or don't play at all!
Senior Editor: Dustin Spencer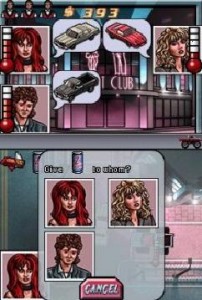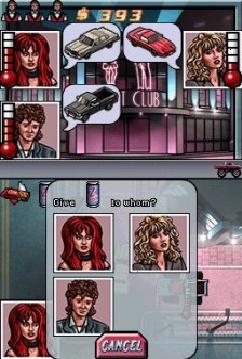 This week I played and reviewed Valet Parking 1989 for the Nintendo DSiWare. If you have ever played Diner Dash, it is about the same but with cars. Sadly, no save points or checkpoints are available in the story mode, which makes it a title you must play through all at once. Nothing really is rewarded after completing the game except the ability to replay levels as well, which really holds the game back from being addictive. I can say the references and "cameos" are amazing however, so if you have 500 points to spend, you might as well spend them on an underpaid valet as he tries to get a car and go to the beach (THE WORLD DEPENDS ON IT!).
I also have really started to get into Record of Agarest War Zero. I am not too far as of yet, but I really enjoy all the customization given as well as the combat. Of course, Ocarina of Time 3D has also been getting a hefty workout, and for the first time ever I plan on finally completing this title once and for all.
Editor: Jack Joly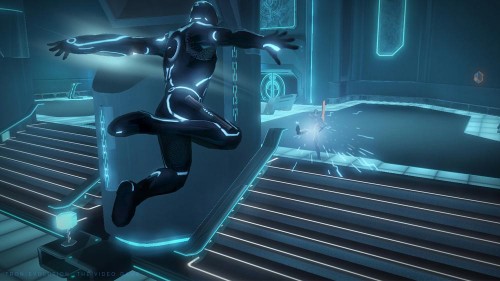 Last week I started playing Your Shape: Fitness Evolved and having a good time getting into some routine exercise. Unfortunately, it looks like this routine crashed and burned to a halt this week because, frustratingly, the game saw fit to delete my data. I have no idea why but after amassing a huge score of the Hula Hoop mini-game causing an onscreen explosion, the game froze, with a reset revealing that the game had decided to wipe all my progress from the Hard Drive. It's very irritating considering I had 7 days worth of calories built up, but if I am to start playing again, I will have to start from scratch. I don't think I will just because there's no promise it won't happen again, probably after getting even further.
But other than frustrating issues relating to system memory, I've been indulging in a bit of retro gaming on the PS1, notably Jonah Lomu Rugby from Codemasters. It's probably the best rugby game to date, worth playing for the hilarious commentary alone, and given that there are no decent rugby games out on the current gen, I would say this needs a comeback, eh Codemasters? Towards the end of the week, I also revisited TRON: Evolution.
Editor: Michael Irving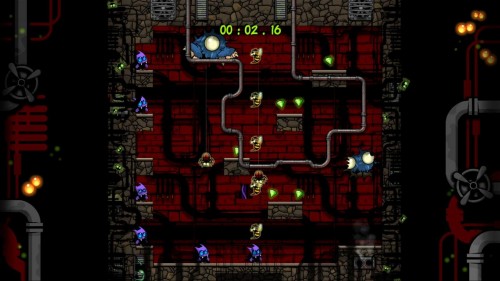 Unfortunately, I haven't had much time for games this week, but the one I did get to play was unexpectedly awesome.
MasterAbbott had me review a little XBLA title I hadn't heard of – The Adventures of Shuggy. And it turned out to be damn good. You can read my full review here, but the short version is that it combines old-school platforming and inventive puzzles with a ridiculous amount of mechanics. Deceptively simple at first, it piles on the different gameplay styles until it feels a bit like the platformer equivalent of Mario Party. Essentially all you do is collect gems, but to do so, you may need to rotate entire levels around, herd fluffy little creatures into cages, turn cogs with a rope, switch control between three different versions of yourself, grow and shrink, avoid your own time duplicates, and defy gravity.
It's a fantastic example of the ingenuity of independent studios, and I'm looking forward to seeing how Smudged Cat can meet their own high standards with their next release. Seriously, if you have Xbox Live, for 800 Microsoft Points I would definitely recommend downloading it. Or if you're cheap, at least give the demo a try.
Editor: Roger Ma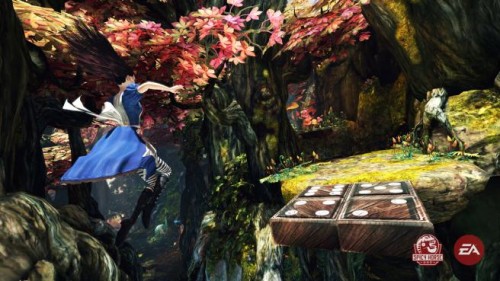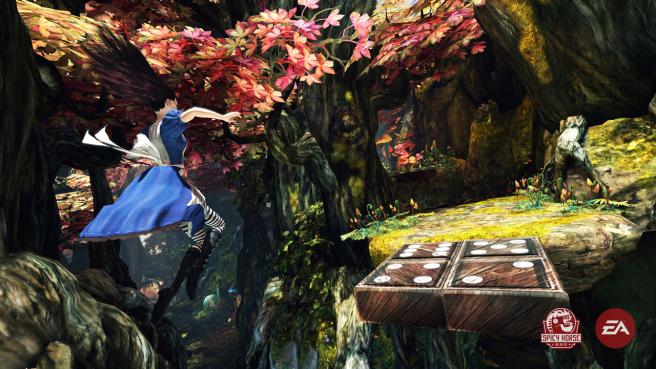 Well I've been able to get my hands on two very interesting games this week. The first – Alice: Madness Returns – is a complete throw back to the action platformers that I use to play in the 90s. It's a completely twisted take on Alice In Wonderland, and it works very well. The most surprising thing about the game is how each new level presents its own distant art style. The other game that i've been playing this week is Shadows of the Damned…and oh wow, THIS GAME! Suda51 is one crazy person. The game is completely filled with over-the-top ridiculousness from boss battles to the environments to just about every single encounter with an enemy. Anyway, both games are really good.
Editor: Kellie Wallace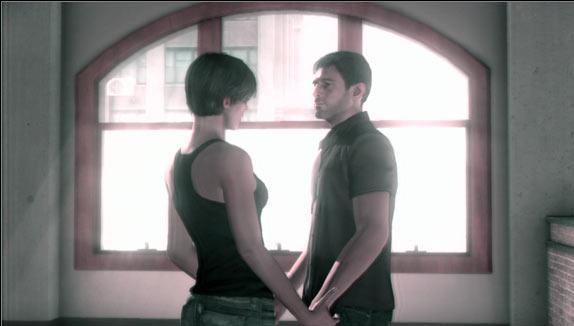 I have recently bought my very first PS3 and I have been stacking up on games. Over the last week I have played and finished Uncharted 1 and 2, and am still playing Resistance 2 (which will be the death of me!). I am half way through it, currently battling the dang Swarm boss and I am determined to kill the thing!
In between playing that, I have started and failed miserably Heavy Rain. I have 6 PS3 titles: half are finished and the other half are begging to be played!
Editor: Kelly Teng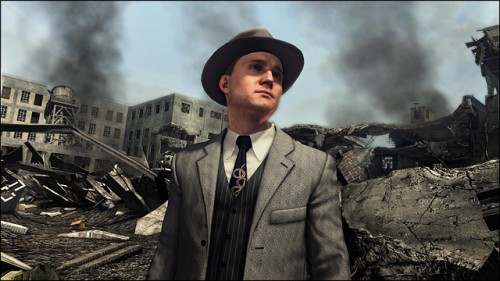 This week, I got to take a bite of L.A. Noire's latest piece of DLC: The Nicholson Electroplating Disaster arson case. Perhaps it was my high expectations (I loved L.A. Noire so much that it was ridiculous), but this latest case just missed the mark. I was also at Supanova last weekend, so this week was also jam-packed full of hectic uploading of photos and videos. Lastly, I've been kicking back with some Mass Effect 2 again…when will I ever get sick of that game? The answer is: never.
Editor: Alexis Ayala
This week I've been sucked into the world of Tiny Tower for iOS, which is a free-to-play title from Nimblebit where you spend every waking moment of your life obsessively building a tower floor by floor and populating it with bitizens and giving them jobs by, you guessed it, building establishments within your building. I have no idea why I'm so addicted to games like this but here I am… unable to go 10 minutes without checking in on my tower. I've also been continuing with Back to the Future: The Game by TellTale (Steam for Mac). I have to say, I'm in a total love affair with TellTale at the moment. They have captured my soul. Episodically.
Editor: Jorel Alvarez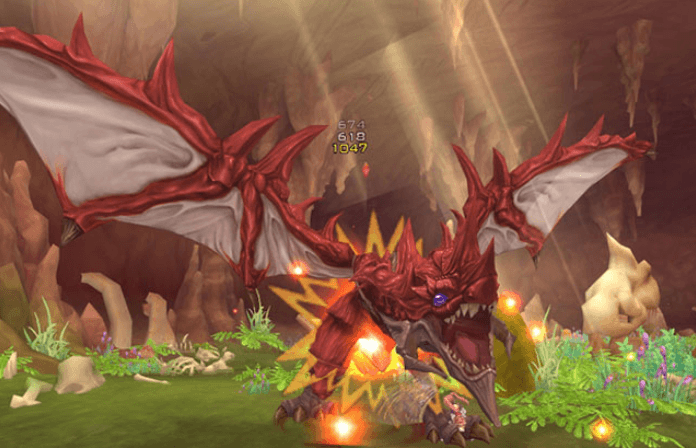 This week I've been playing Eden Eternal.  Now since I'm basically an MMORPG newbie, I wanted to try something that will attract me to the genre. When I watched a trailer for it last week, it seemed like the game was a good choice for me to start off with. The bright, anime-style graphics and the friendly looking environment were a huge plus for me. About 3 hours into the game, I had my first 3-party dungeoning  experience – it was alright. I was unfortunate enough to team up with a not-so-forgiving player who called me dumb as apparently I wasn't using some of my magic correctly! Oh well, everyone's gotta start somewhere! Thankfully my second dungeon went a lot better! From there on, things have been going smoothly. I've found Eden Eternal quite fun and I'm looking forward to taking part in the 5-party dungeons.
Editor: Luke Halliday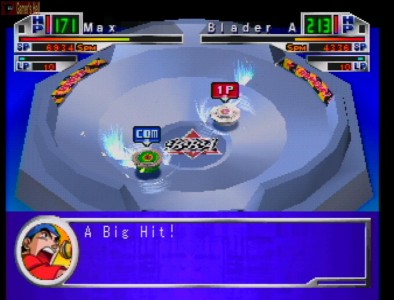 …Oh you mean me? Alright well I played a few things this week; Beyblades for the Playstation, Yu-Gi-Oh Forbidden Memories for the Playstation and Gex 3D also for the Playstation. Playstation the first is the only Sony console I own and I had forgotten I even owned these games. It took me down a nostalgia trip to when I wanted to let it rip every day, when I wanted to be the King of Card Games and when I would repeat Gex's catchphrase "Slip of the tongue" which now to my adult self is a 'that's what she said' waiting to happen. Moral of the story, old games tell you who you were, new games tell you who you are.