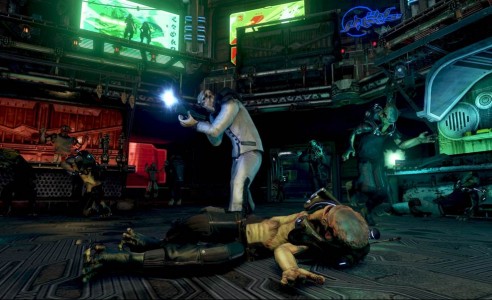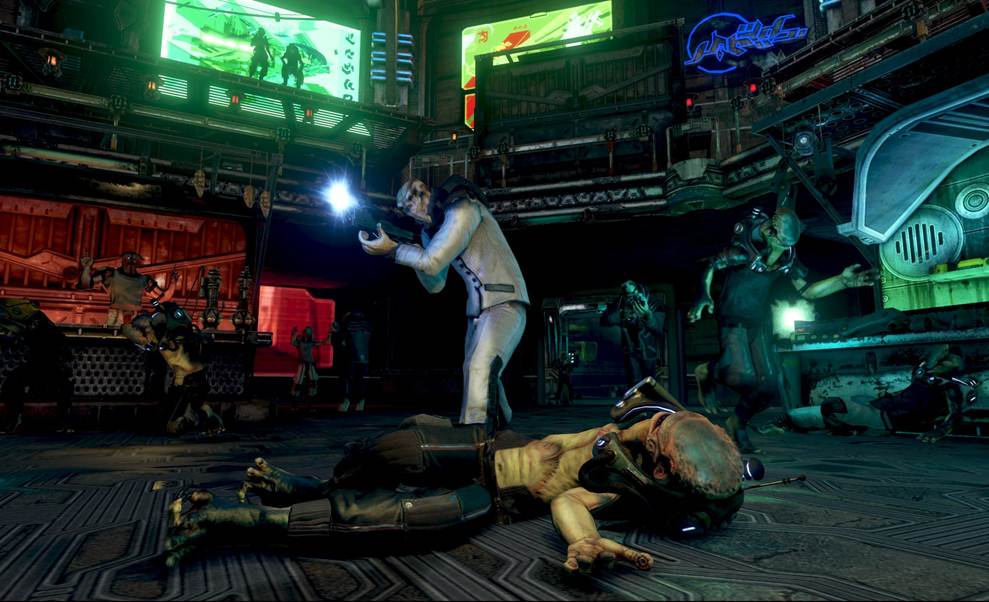 Whoa.
This. Game. Is. Intensely. Phenomenal.
Being developed by Human Head Studios, Prey 2 is an open world game set on an alien world and built on the id tech engine.  You'll play as a bounty hunter who has been abducted by outer world denizens and you must solve the mysteries in this sci-fi world using the only things you have left:  Guns. Tech. ROCKET BOOTS! And missiles.  Oh, and teleporters and grenades. You know. Not that much stuff.  Just you and your wits. AND ROCKET BOOTS!
Let us know what you think of the fluid gameplay shown off in the video. We can't wait to see more at E3.