Toshiba is well known for their Qosmio gaming laptop series, which always provide PC gamers with a powerful processor and great visuals – basically, everything you need to make your game look and feel stunning. The latest addition to the range has been launched, and man, does it look sleek…welcome, the Toshiba Qosmio X770.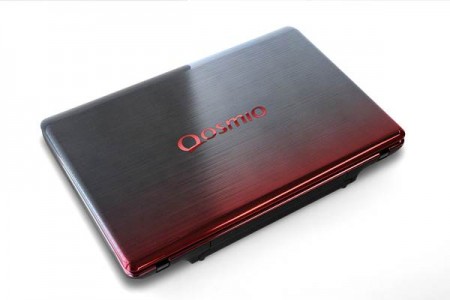 The Qosmio X770 features Intel Core i7 Quad Core processors, a 17.3″ HD and 3D widescreen, 3D Vision to Harman Kardon speakers, Dolby sound, and USB 3.0 speeds – not to mention, of course, the latest NVIDIA technology for wonderful graphics. The finish is metal and in the Qosmio's signature colors, black and red, and Toshiba even provides you with 3D glasses to get the best from your 3D gaming.
Of course, nothing speaks about power like cold, hard statistics, so here are the specs for this new gaming machine:
Metallic urban, black and red finish
17.3″ Widescreen HD & 3D
8GB RAM
1.25TB (500GB (7200rpm Hybrid 4G) + (750GB) (5400rpm SATA))
Experience intense 3D game play with the dedicated NVIDIA® 3D graphics card and 3D glasses (included)
NVIDIA® 3D Vision with Glasses & 3D Output to 3D TV
Blu-ray ROM drive delivers amazing picture and sound quality
NVIDIA's Optimus technology automatically shifts from the high performance graphics card to the integrated graphics to extend battery life when full power isn't required
The Zero Power Optical Disk Drive app helps to further increase the battery's life
Harman Kardon speakers and sub-woofer combined with Dolby audio processing deliver extraordinary soundscapes and immersive gameplay
Multi-touch control pad with gesture support
Sounds pretty great, huh? To find out more information about the Qosmio X770, including where to buy it, check out Toshiba's site here.