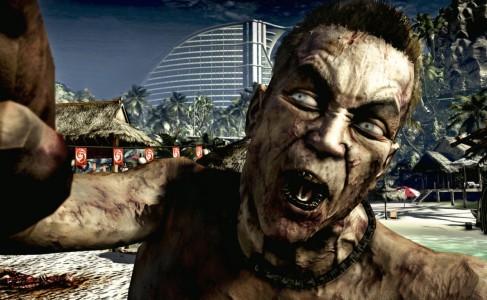 The preorder bonus items for Dead Island have been revealed.  By preordering at Gamestop, players get a $10 value worth of DLC.  The DLC is called Bloodbath Arena. It is a single and multiplayer challenge pack that includes four different arenas. These arenas will feature wave after wave combat , with survival and the gaining of experience points being the ultimate goal.  The experience points can be transferred between single and multi player modes. The Bloodbath Arena is bundled with the brain wave bomb, a highly explosive weapon. The Bloodbath Arena DLC will available for all shortly after launch, although non preorder… ers will have to pay up.
The special edition comes with exclusive cover art and "the blueprint for a special weapon, called the "Ripper": A destructive combination of a baseball bat and a buzz saw."  Only peeps who preorder will get the "Ripper." But they can share it with their friends, in some manner that has not yet been specified.
Dead Island is zombie slashing game from Techland, Deep Silver and Square Enix.  Look for it at E3 and on store shelves soon on the PS3, Xbox 360 and PC.