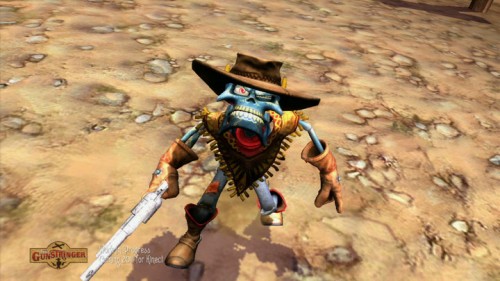 There are a select few games coming out for Xbox 360 Kinect that have everybody (I mean everybody!) excited.  The Gunstringer is one of those games.  Featuring a zombie cowboy as a puppet out for revenge of all things, this is sure to be a classic game.  Being developed by Twisted Pixel, there is a now a new trailer for the game that was shown off at E3 2011.
Should we all be excited about this sickeningly sweet game?  What other games coming for the Xbox 360 Kinect are you excited about?  Let us know!
Twisted Pixel is also developing a sequel to 'Splosion Man.
http://www.capsulecomputers.com.au/wp-content/uploads/Gunstringer-Logo-01.png