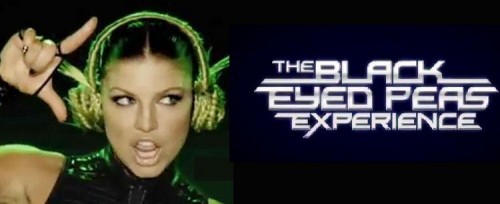 This is an announcement your either going to love or hate considering the subject. Today, Ubisoft revealed The Black Eyed Peas Experience, which will be yet another entry into the publisher's dance game resume and will fully feature many of the Black Eyed Pea's greatest hits, as well as the likeness of each member as players dance along with the Kinect or Wii control scheme. From the looks of things, this title will be much like the "Michael Jackson Experience", but with some of the more popular tracks from the pop music foursome.
Interestingly enough, this is not the Peas' first entry into the videogame market, as Fergie, Will.I.Am, Apl, and Taboo were all featured characters in EA's Sims spinoff, "The Urbz", which also featured simlish remixes of the band's tracks from "Elephunk". At that time, I was a huge fan of the group and the cameo alone led to my infatuation with The Sims series, something I'm still not sure if I should be proud of.
You have to admit the Peas' have certainly been successful over the years and The Black Eyed Peas Experience in my opinion is a great idea as the group's music is upbeat and will probably fare well in the dance game market. The Black Eyed Peas Experience doesn't have a date as of yet, but is expected to arrive on the Wii & Xbox 360 Kinect sometime later this year. Check out the trailer below and "Get a Feeling" for the game yourself.