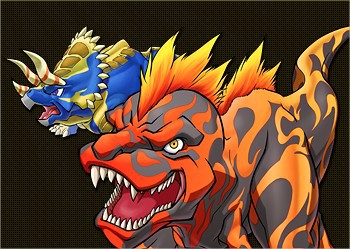 The sequel to Fossil Fighters, as fans know was leaked several months ago. But at this year's E3 it was officially announced and confirmed for a Holiday 2011 release date for the Nintendo DS.
The game is essentially pokemon but with dinosaurs, but that is by no means a bad thing. The game allows players to collect, clean and revive prehistoric fossils and battle their Vivosaurs against one another. Like pokemon, they can evolve and grow stronger as you play through.
The thing that stands out about Super Fossil Fighters is the battle system, which is based around strategic fights of 3 vs. 3 dinosaurs. The players can rotate the line-up of dinosaurs to maximize their power and take down their opponents. A trailer for the game can be found below.