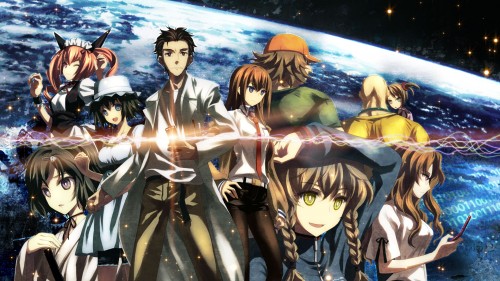 The critically acclaimed Steins;Gate series will be making it's way to the iPhone/Touch and iPad this Summer in Japan. The iOS game will be a port of the brilliant Xbox 360 game of the same name from 5pb Games. The game has already been ported to PSP and was released on the 23rd of June. Steins;Gate has also been adapted into an equally critically acclaimed anime series this season, which is still currently airing.
Steins;Gate is a visual novel styled game set in Akihabara, Japan. The game follows Mad Scientist Okabe Rintaro and his lab assistants as they accidentally create a time machine and begin to discover that time isn't something you can escape.
Famistu has uploaded gameplay footage to youtube, it can be found below.