With E3 less than 12 hours away, EA has given the world's football fans a little taste to whet their appetite. The latest FIFA 12 trailer showcases even more gameplay and reveals a game that truly looks more stunning than FIFA 11 (and here's me thinking that wasn't possible!).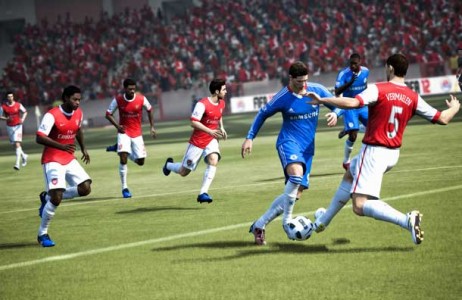 Yes, I did choose this picture because it has Torres.
The new trailer displays actual gameplay from aspects of the game, such as tactical defending, precision dribbling, and the player impact engine. The players look more lifelike, but more importantly the player movements really do simulate the movements of real-life players. EA have already made FIFA more and more like a true football simulator, and they know exactly how to sell FIFA 12 right before E3.
Stay tuned for EA's E3 updates in a few hours, and check out the FIFA 12 video below.