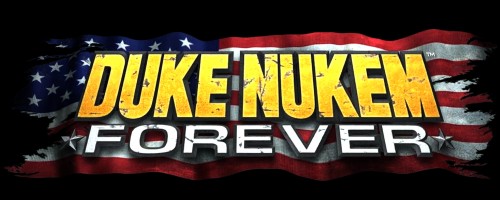 Who likes to be in-between two women while parading around and announcing himself King? Capsule Computers own EIC MasterAbbott? No, well… yes, but more specifically, I was referring to none other than the lady killer and alien slayer himself: DUKE NUKEM.
Putting one of the oldest vaporware jokes to bed after years and years… and years of doubt, 2K Games and Gearbox Software announced that the wait is finally over: Duke Nukem Forever is now available. First announced way back in April of 1997, Duke Nukem Forever was originally being developed by 3D Realms and the legendary George Broussard, creator of Duke Nukem. After an absurd 13 year development cycle, 2K Games announced in September of 2010, that it was (wisely) in development at Gearbox Software, a team known for actually finishing games in a reasonable amount of time.
What was once thought unobtainable is now available in stores worldwide – always bet on Duke. Always!
"June 10 will forever be celebrated as the day that the legendary Duke Nukem Forever went from video game folklore to Earth shattering reality," said Christoph Hartmann, president of 2K. "For 15 years fans have waited in limbo just yearning to hear those two little lovely words strung together, Now Available. Today, the acronym 'DNF' changes its meaning to a 'Day to Never Forget'. I am proud to announce that the wait is finally over and that Duke Nukem Forever is truly Now Available."
Duke Nukem Forever is rated MA15+ for by the Australian Classification Board and R18 by the New Zealand Office of Film and Literature Classification. For more information on Duke Nukem Forever, please visit www.dukenukemforever.com.
Duke Nukem Forever is available for Xbox 360, PlayStation 3 and PC. Get a little piece of history and pick up your copy today.