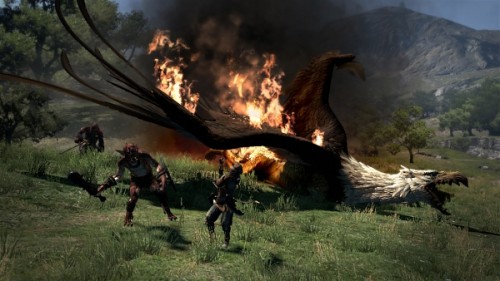 Our very own Masterabbott has a chat with the Marketing Manager at Capcom, Mike Schmitt, about Capcom's upcoming game: 'Dragons Dogma'. Mike goes into details about various features in the game.
One the features that he talks about during the interview is the companion characters and how they work. He also discusses the classes behind these companions. They also discuss gameplay and the like. And of course, my favorite part, BOSS FIGHTS! These are supposed to be epic!
MasterAbbott from Capsule Computers speaks to Product Manager at Capcom Mike Schmitt. Mike runs us through briefly what we can expect to see in Capcoms AAA title Dragon's Dogma releasing next year on both Xbox and PS3.
Be sure to check out the video below.