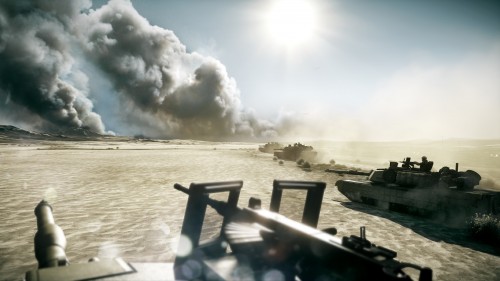 It is an unfortunate world we live in where practically every major title will get some sort of DLC down the line, and when it comes to console and computer FPS, it is practically a certain. But regardless of whether or not you agree with DLC being a part of the market today, a lot of people are apparently quite angry over EA's plan for Battlefield 3.
The Back to Karkand expansion pack is a pre-order incentive for the title which also provides a number of extra skills to players if they pre-order Battlefield 3 before it is released in stores. The rage stems from the fact that even if a gamer were to buy the game after launch, thus not receiving the expansion free, and then buys the Back to Karkand expansions… they will not receive the extra guns. These gamers feel like they are being punished for simply being intelligent with their game purchases instead of running out to the store with their money like robots.
Reddit users have established the boycott and have also provided various links to areas where potential boycotters can let their voices be heard by EA, this includes a number of EA employees emails, though spamming these people's inboxes are not recommended if you are trying to help the cause.