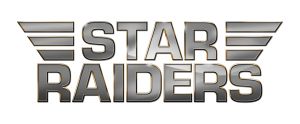 Remake of popular sci-fi dogfighting game, Star Raiders, has been released by Atari Europe today. The original game debuted in 1979! (Wow, so long ago) on the classic atari systems. The game was the first ever space combat game and paved the way for all new titles in the genre.
The new game looks to be an episodic game and will feature customisable ships, galactic maps, battle transformations, space warps and possibly more. It is a team-based multiplayer game, which means that it's likely to be competitive so long as the community hangs around. The title is going to be released on both the Xbox 360 and Personal Computer platforms via the Xbox 360 marketplace and the STEAM gaming platform respectively. AND MY GOD DOES THIS GAME LOOK FUN!
The game was developed by Incinerator Studios who worked on the popular MX vs. ATV title for THQ.
For more info visit –
The Star Raiders website.
Or view the embedded video below.