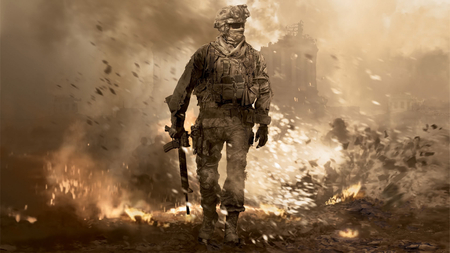 Activision is yet to announce details on the next instalment of the Modern Warfare series but websites all over the world are starting to report all sorts of rumours. One has only recently surfaced and states that Modern Warfare 3 will feature a bigger story and more destruction.
A source close to Infinity Ward says Modern Warfare 3 will continue along the storyline from MW2, delivering "a world of crisis" in the United States after the invasion. They believe it won't follow the opposed Red Dawn approach explored by Homefront. While it's unconfirmed what location the game will be specifically set, the source reports Modern Warfare 3 will have an urban setting, much like the U.S. missions in Modern Warfare 2, with military vehicles, including tanks, rolling through suburban streets.
Modern Warfare 3 will take place on a much larger, epic scale. The game will explore the lead up to a set of engagements that could pull in other countries, creating a potential World War III scenario. The game will also feature large, urban destructible environments, made famous by the Battlefield series.
Gamers are expected to hear more news about Modern Warfare 3 at the annual E3 trade show this year.