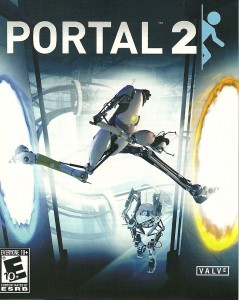 I can easily say after finishing Portal 2 that it is hands down one of the year's best offerings and a sure fire contender for game of the year. If you have not picked up a copy yet, now is your chance though as Amazon have now slashed the game's price by $25.00 for the Xbox 360 and $30 for the PC version, leaving both versions at just $34.99 & $29.99 (PS3 Was listed, but has since went back up to standard price).
After barely two weeks on the market, this deal is by far the best we have seen for the puzzler, but remember this is just a "Deal of the Day" so it will be over before you know it. You can check out our very own Chris Cerami's detailed review of Portal 2 as well if your on the fence about taking a second trip through Aperture Science.
Click HERE to purchase from the Capsule Computer's Amazon store or HERE to be taken to the direct page…so go get to clicking and enjoying…you monster.