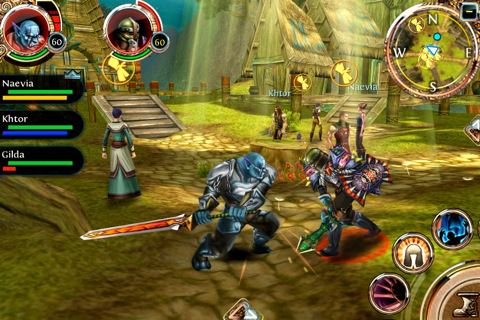 Gameloft's EPIC MMORPG for the iPhone & iPad : Order & Chaos Online has been out for a few days already and so far it's very entertaining and lots of fun to play.  MasterAbbott's been playing around causing all sorts of trouble with his Monk character on the Asia server (Eye Of The Swamp).
Today we have some gameplay from the game and we run you though the BASICS.  It's a 15 min video which might sound feel like a long time, but it doesn't even scratch the surface.  It will however give you a fair understanding on how the game plays and what you can expect if you decide to pick this up.
If you are a HUGE fan of WOW or RIFT and you have an iPhone then Order & Chaos is the game you must own !!
Pick up the game from the iTunes store here.  Stay tuned for our official review in next few days.
Check out the video below, leave a comment and let us know what you though of it.