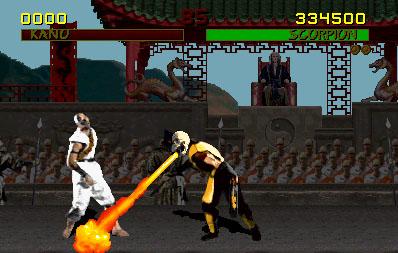 Here is a bit of exciting news for fans who are kraving even more Mortal Kombat. NetherRealm & WB Games have officially announced Mortal Kombat Arcade Kollection, which will include the arcade versions Mortal Kombat, Mortal Kombat 2 and Ultimate Mortal Kombat 3 for the Xbox Live Arcade, Playstation Network, and PC. If you remember, Ultimate Mortal Kombat 3 was on the XBLA, but was removed when Midway went under so this Kollection couldn't have come at a better time with the fantastic release of Mortal Kombat last month.
Ed Boon has also released a statement for this new Kollection:
"We are very excited to finally have the first three Mortal Kombat games available in one download package for long-time and new fans to play," said Ed Boon, Creative Director, NetherRealm Studios. "With the release of our 2011 Mortal Kombat, and its return to 2D game play, players have been asking for these classic titles and we are happy to deliver them."
While this collection will be true to the arcade releases, it will also feature online play, leaderboards, achievements and trophies, which is more fantastic news and all at a low price of 800 Microsoft Points ($9.99 for the PSN). Gamestop are also getting in on the action and will be offering Mortal Kombat Klassic Fight Sticks for $129.99 which you can pre-order now at any location or on Gamestop.com.
So who is ready for some animalities, klassic fatalities, and…Rain? It doesn't look like all our Aussie friends will not have any trouble this time around obtaining this collection thankfully. For now anyway. Mortal Kombat Arcade Kollection is set to hit all three platforms "late summer".