Oh, L.A. Noire, I am going to miss writing news about you and being excited about your release. Rockstar have announced the official launch trailer for their May 17 (US)/May 20 (AUS) release title will be available tomorrow morning on the L.A. Noire website.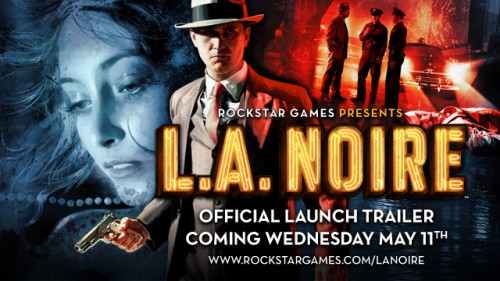 The trailer will be made available at noon Eastern Standard Time, and will be the final trailer before the game is released in less than ten days. While the details of the launch trailer have not been revealed, judging from L.A. Noire's previous trailers we can most certainly say it's going to be great.
To check out the previous videos, visit the Videos section of the Official L.A. Noire website here.