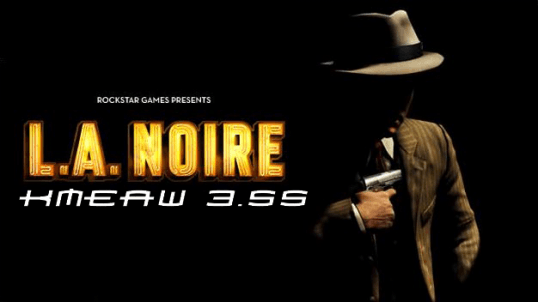 All of this information is freely available on multiple websites, I have no inside knowledge regarding the situation only a few random ideas and opinions and decided to share. So please anyone who reads it take it as my own thoughts not based on any insider facts.
I have to begin with how PS3 games are booted and load at a very very basic level. I have no development knowledge but have been following Sony and the whole jailbreak thing from its start.  Every game has within it something called an eboot file and a param file which are apparently very important in initial booting and directing the PS3 towards various other loading protocols. Each eboot has been signed by Sony with the ever important Master keys that tell the console what firmware it requires to boot the game. All games Portal 2 onwards have been signed by Sony with 3.60+ keys meaning they are not playable by hackers and those with unauthorised homebrew installed. The Param file contains information on the game such as the ID as well as firmware requirements. Ok simple enough, if you have 3.55 firmware you can't play these new games regardless of whether you have a hacked console or not unless you update the firmware.
Yet, with the exception of Portal 2 and one or 2 other games, the hackers are still able to enjoy these newer games thanks to official patches released by the actual game developers. Personally I can only come to one conclusion besides total incompetence as to why they would put this out; to allow as many people access to the game regardless of the small number who obtains their copy illegally. There is simply no explanation for it except laziness and ignorance which I hope is not the case. Surely if Sony had gone to all the effort of signing these games with new keys after the whole Geohot saga they would give these keys to the developers to use for their patches.
A lot of these companies although reporting no real impact from the PSN outage would still have lost substantial amounts of money and users. Many games were delayed, while the online services of others were mute for extended periods, impacting on sales forecasts and profits. Who could really blame these developers for wanting as many users as possible to purchase their games? How does this make sense you ask, simply update and everything's fine? The Scene groups who work on homebrew for the PS3 are not all involved with piracy. There are plenty of cool legal PS3 applications that many users refuse to let go off in exchange for the ability to play the newest games. Remember I am talking about non-pirates who would legitimately purchase the game most often on preorder. Unable to play these games they take their business elsewhere, resulting in one less sale. Looking around forums this doesn't seem to be an isolated small issue and I'm guessing hasn't escaped the attention of the major game developers.
Check out the latest games to be released onto the market
LA Noire – a huge release and originally signed by Sony with 3.60 keys
– Patch released by Rockstar Games allows loading on lower firmware increasing market scope
Brink – another big release and also originally signed with 3.60 keys
– Patch released by Bethseda studios allowing lower firmware to load
MX vs. ATV – not a huge release but also signed with 3.60 keys
– Patch released allowing lower firmware consoles to load
Motorstorm Apocalypse – signed with 3.60 keys by Sony
-patch lowers firmware to 3.50 allowing users with lower firmware to purchase
Mortal Kombat – released working to all but special moves didn't work on lower firmware
– Patch released which allowed special moves to be performed on lower firmware
It all seems a little bit nonsensical to me unless the developers are trying to widen their market by allowing users with modded consoles to still be able to purchase their games. Maybe I'm wrong and it's all a mistake and Sony just haven't sent out the new keys to developers yet. Maybe they are seeing what the hackers do before they commit to new keys only to have them compromised. Either way surely it can't be that hard to send an email to developers unless of course they don't trust them. Enough of a ramble, it's just my thoughts but I found it interesting. In case you were wondering how I know all this it's called google.com and is a good resource. This stuff is not hard to find it's just not splashed across the front page of commercial PS3 sites.
Apparently Sony are unofficially releasing a new firmware 3.70 in conjunction with updates needed to use new peripherals in the form of headphones, but no official statement has been made.