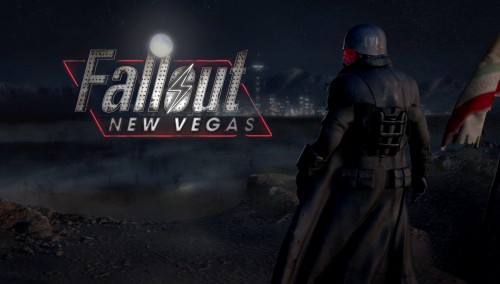 The last add on content released for Fallout: New Vegas was released quite a few months ago. December for the Xbox 360 and February for the PC and PS3 to be exact. It seems that soon enough however you will be wanting to dust off your copy of Fallout: New Vegas because Bethesda has announced today that three more add-on packs will be released in the next three months, one in each month.
The first of which will be available on May 17th, a paltry two weeks away. This pack will be titled Honest Hearts and will take players to the unspoiled wilderness of Utah's Zion National Park. However everything doesn't go so easy when your caravan is attacked by raiders and you must now make your way back to the Mojave wasteland. Unfortunately things aren't ever that easy, with a war between the tribes and the New Canaanite missionary and whispers of a Burned Man, you may find the road home a long one.
Releasing sometime in June will be the Old World Blues package that will give players the chance to discover how some of the Mojave's mutated creatures came into existence when you yourself become a lab rat for a science experiment gone wrong. In the Big Empty you will need to find any technology you can to survive against your kidnappers, or maybe even join up with them for the big picture.
Last but not least we have the Lonesome Road which is being released in July. The Lonesome Road will bring the courier's journey to a full circle when you are contacted by Courier Six, a man named Ulysses who originally refused to deliver the Platinum Chip to New Vegas, making you the courier instead and launching the game's entire storyline. Ulysses promises to tell you why he refused the chip but only after you do one job for him, a job that will take the player into the Divide. The divide is a land torn apart by violent storms and earthquakes, with so much danger involved that the few people that ever tried to cross it never came back alive.
Each of these DLC packs will cost 800 MSP or $10 and will be released on the Xbox 360, PC and the PlayStation 3.