EA Sports have been announcing new features for this year's batch of sports games, and next on the list is NHL 12. Packed with tons of great modes and new forms of action, this latest game is looking to take hockey simulation to the next level.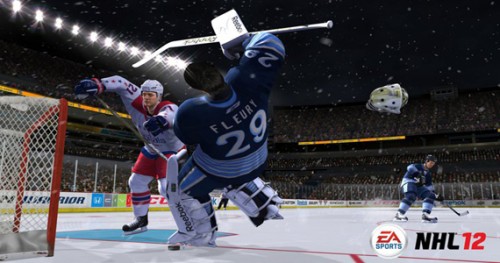 First things first: the Be A Pro mode has been completely revamped, and the better you play, the more time your player will get on the ice in the next shift – just like the real pros! The game also features a new Full Contact Physics Engine, where everything on the ice is live. From the aggressive players to size and physicality affecting movement, this new game promises to simulate real players in the game like never before. This will also be the first time that players will face dynamic goalies: knock the net off, make contact with the goalies, and knock them out of position to put your team in the winning position.
NHL 12 is due to be released in Australia on September 8, 2011, and in New Zealand on September 9, 2011.