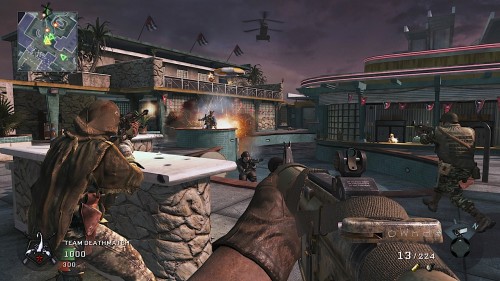 Call of Duty: Black Ops has recently hit 10 million fans on Facebook, and Treyarch has also just recently released new maps for multiplayer.  As a result, they have decided to celebrate by throwing a double XP weekend party.  Starting on Friday the 6th at 10am PDT, and extending to Tuesday the 10th at 10am PDT, every match played will get you a step closer to achieving another rank.
Will you be going for another run at Prestige?  Maybe your just trying to unlock some more add-ons? Let us know in the comments how excited you are.
Check out our review of the Escalation DLC here, and then go get your head shot on.