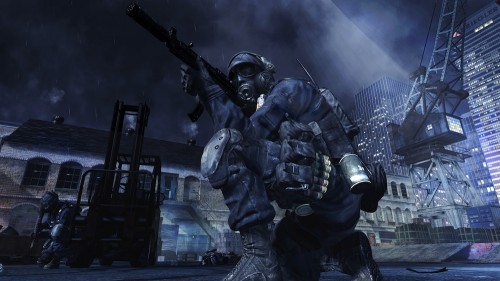 Activision's new Beachhead Studio is in charge of a "digital platform" that will make its debut in  the upcoming Modern Warfare 3 video game.  This platform is a subscription service called Call of Duty Elite.   "Portions of the service will be free" but most of the features are reserved for members who pay a monthly fee. According to Activision, the fee will be less than the cheapest Netflix plan. Some of the features to be included are:
-A Facebook inspired group feature to allow gamers who share various affiliations and interests get together more easily. This a free part of the service.
-A statistic tracking tool to analyze performance details after matches.  This will require some mulah.
-One years worth of "free" map packs for paying members.
-Added parts of the Elite service will be spoken about at E3.
Part of the money paid will also go toward the investment that Activision made in the implementation of the service and to customer service jobs relating to the service's operations.
Take note though!  EVERYONE will be still be able to play online on their respective console for FREE (minus Xbox Live fees of course) when the game releases.
In conclusion, it is best we prepare to batten down the hatches and keep a firm grip on our digital budgets.  Depending on Activision's success with this business model, it is only a matter of time before other companies try to do the same.
For more details, check out our other coverage here.