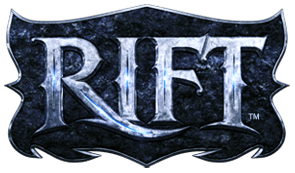 TRIONworlds have recently debuted their latest schemes for online massively multiplayer online role playing game RIFT, and those are the 7-day trial and the Ascend-a-friend program.
The 7-day trial is exactly as it sounds, a free account that is active for 7 days which allows players to sample the game before throwing down money on an account. Though after the 7-day period, players will be required to purchase a copy of the game and additional time in order to play.
If you wish to continue your travels in Telara once the trial period has ended, you will need to purchase the game software at a retail store or digitally through www.RIFTgame.com/en/buynow and update your Account subscription information with a valid credit, debit, or official RIFT Game Time Card to pay the monthly recurring subscription fee. Entering billing information prior to the end of your trial period will terminate the trial service and you will lose the any unused trial time. Certain gameplay restrictions apply. Gameplay and offer subject to Trion Worlds' Terms of Use, Privacy Policy, and RIFT End User License Agreement. See www.RIFTgame.com/en/trial for more details.
The ascend a friend program allows players to invite their friends to join in on the game. Basically you go to the webpage (linked below) and you sign in on it; which will take you to the invite a friend dashboard. From there you are able to spam your facebook, spam your friends emails and/or spam your twitter to get people to sign up.
Ascend-a-Friend Dashboard
From here, you shall bolster the forces of the Ascended! Invite anyone you deem worthy to play the RIFT free trial, and amass wondrous rewards as you reinforce the ranks of Telara's chosen. Below, you can keep track of all those who have heard your call and joined the fight for Telara.
You gain more rewards for the more friends you invite (upto three). These are the rewards –
·         Ascend 1 Friend – It's like getting two friends for the price of one! If just a single buddy purchases RIFT, you'll receive Courage, a fiercely loyal and utterly adorable canine companion.

·         Ascend 2 Friends – You're immensely popular, and you know it. Demonstrate this undeniable fact by donning the glorious Trailblazer Hat, which you'll receive after Ascending a pair of peers.

·         Ascend 3 Friends – You don't get this many friends through charm alone. By bringing three new subscribers into the game, you'll receive the Swift Ember Steed mount, a terrifying equine wreathed in flame that is sure to turn heads in Telara.
For more information check-out the following –
Freetrial info.
Ascend-a-friend info.