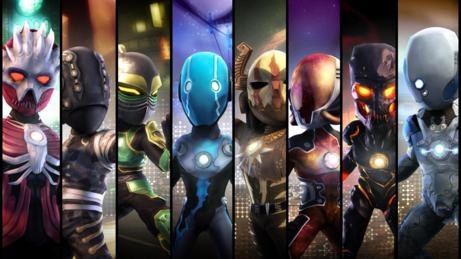 Today, Ubisoft revealed their newest title for the Xbox360 Kinect: Powerup Heroes. Developed by Longtail Studios, this full body combat game allows players to turn their avatar into a customised superhero to do battle against various evil-doers.
The game promises that players will be able to fully utilise their bodies to manipulate objects in the game, dodge incoming attacks and to counter some more deadly attacks. There is also both online and local multiplayer for the title. With online being a two-player showdown and local multiplayer being available for 2-4 players in various game modes, such as a two player battle and a four player tournament.
Players can collect 20 unique super suits within the game for their Xbox 360 avatar to utilise in battle against a range of foes. Once a player defeats an opponent in a particular super suit, they then gain that super suit for use in the next battle. Some examples of super suits are the Necromancer super suit, which allows players to summon a horde of undead skeletons to do their bidding; and a mentalist suit, which allows players to take control of an opponents mind.
For more information visit –
Powerup Heroes homepage.