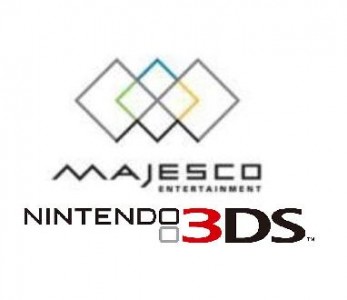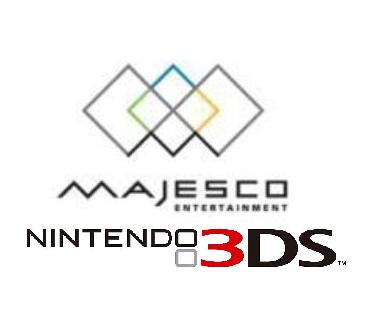 Majesco have already announced a couple of titles they will be publishing for the Nintendo 3DS, but the latest announcement for the hidden may hold the most interesting use of the actual handheld to date. In The Hidden, players will use the Augmented Reality function to turn the portable into a "portal to the astral plane" as you hunt for paranormal entities through-out real world environments. Thrown into the role of a paranormal investigator, it is now up to you to capture and destroy all the supernatural entities you may encounter.
Majesco also spoke more about this upcoming release which is being developed by 1st Playable Productions:
"The Hidden is a great example of exciting content mixed with compelling technological innovation on the Nintendo 3DS," said Jesse Sutton, Chief Executive Officer, Majesco Entertainment. "This immersive experience leverages many key features of the new system– including the camera, gyroscope and Wi-Fi capability–to deliver a rich 3D adventure with multiple layers."
As a member of the elite G.E.I.S.T. squad, Ghostly Entity Investigation and Strike Team, you must work with your team to track, capture, shoot and eliminate evil spirits, including fast-moving Kamikazes and Tanks, solid phantoms armed with claws. Explore different real-world locations to find and destroy new ghosts. Battle and defeat powerful entities using a full arsenal of high tech tools and upgradeable weapons, including the Plasmatic Disruptor, Ectoplasm Sensor and Spectral Shield. Navigate through tunnels to access a hidden dimension and collect power-ups to fight off dangerous threats. You will also use the Circle Pad and Nintendo 3DS gyroscope control to shoot and destroy ghosts, while keeping a log of your otherworldly discoveries made at previously visited places using the Location History feature.
Sounds like a modern day, real world version of Ghostbusters, and that is a good thing for sure. I have loved every second of the AR function and if this title plays as awesome as it sounds, I think we may see quite a winner with The Hidden. The Hidden also is scheduled to hit just time for Halloween when it hits stores this October. We will continue to bring you more updates as they arise for this title, so stay tuned!