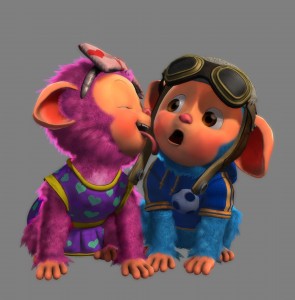 It isn't any fun to play with a pet by yourself.
So, Sony has announced that Eyepet & Friends will be available later this year so that two people can join in on the maniacal fun of raising, nurturing and feeding two pets, all by only using your Playstation Move and PS3.
Stroke, tickle them, or select toys and games to play with.  In addition, you could also engage in the watching the two EyePets take "a shower or play with toys – all brought to life with PlayStation Move."  Its even possible to  "get creative with your EyePet by visiting the Creativity Centre where you can make tons of new toys, funky outfits and customise just about anything in the game."
The game also promises that these pets will not make a mess, so that is a definite plus!