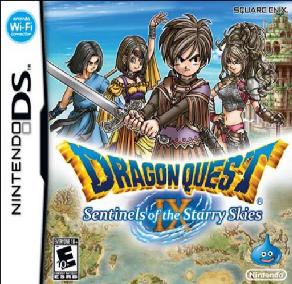 First of all, Happy Easter! Now that we have that out of the way, a new sale that deserves some attention is coming from Best Buy's online website that is seeing some huge slashes in prices of fantastic titles for the holiday. Kirby's Epic Yarn as well as Metroid: Other M for the the Nintendo Wii have now been listed on sale for $30 & $35 off the standard MSRP for just $19.99 ($14.99 for Metroid).
While those deals are absolutely fantastic though, the star of this sale is Dragon Quest IX: Sentinels of the Starry Sky for the Nintendo DS. With a current MSRP of $34.99, I can already recommend this fantastic RPG, but right now for Easter, Best Buy online has the price sitting at just $6.99. With over 100 hours of gameplay, anyone with a DS and an RPG craving should certainly grab this while it is on the cheap as this offer is only going to last throughout the rest of the day.
There is also a full list of other titles on sale as well as some gaming equipment such as Xbox 360 controllers and a few different sports themed gaming chairs, but in my opinion with Kirby, Dragon Quest IX, and Metroid all being so cheap at the moment, now is the time to take the plunge as I don't see these three ever decreasing in value this low for quite some time. Click HERE to be taken to the full sale and enjoy!