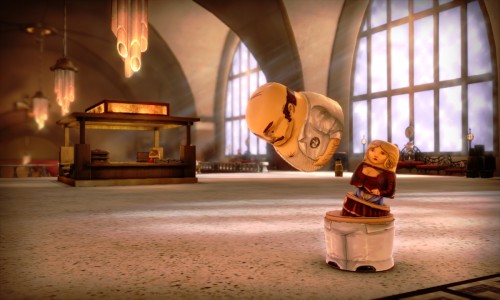 In a recent Tweet from THQ, it has been confirmed that Stacking will be receiving some more worlds for you to cause raucous in.  All thats known is that this downloadable goodness is in development.
Double Fine's other title, Costume Quest, also got some lovin' with its own form of DLC that fixed some of the problems that the original game had.  Hopefully, the Stacking DLC will have just as good of success, because the game is  crazy good. You can check out the review here.
All in all, if you are want to cause matryoshka's to create a little bit of creative mayhem, then this is the way to do it.  Do not, I repeat DO NOT, take your grandmother's priceless heirlooms and make them try to fart.  It just does not work. 🙁
In this game, you can make the little dolls fart all you want.  Seriously.