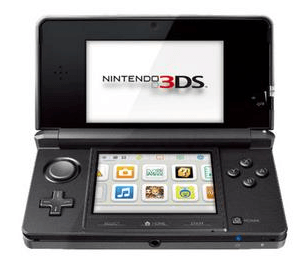 For those of you who have not had the chance to try out the 3DS as of yet, Nintendo have full plans to bring the unit in tow with them during PAX East, which runs from March 11-13 in Boston. There will be a full library of fans for gamers to try out early this year it seems, with the Mii Maker & AR Games included. Titles that will be demoing at the event include:
Steel Diver
Kid Icarus: Uprising
Pilotwings Resort
nintendogs + cats
The Legend of Zelda: Ocarina of Time 3D
LEGO Star Wars III: The Clone Wars
DEAD OR ALIVE Dimensions
Super Street Fighter IV 3D Edition
Resident Evil: The Mercenaries 3D
Pokémon Black & White will also be at the event, letting players try out the new features for both titles which launched March 6th in the states. If you are planning to go to PAX or just live near Boston, this is a great opportunity to try out some new titles as well as the system itself for some awesome bragging rights or simply to make up your mind if the 3DS is the handheld for you.