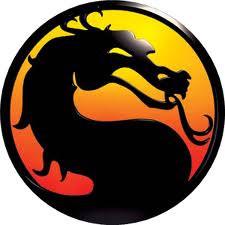 Warner Bros. Interactive Entertainment are organising a tournament to find the UK's best Mortal Kombat player, with a final at the nation's largest consumer electronics event, The Gadget Show Live, NEC.
Qualifying rounds will be taking place from March 14th through to April 4th at various GameStation and GAME stores throughout the UK, beofre culminating in the final competition which will be held in front of thousands of gamers at Mortal Kombat's spectacular 'Fight Arena' stage in the Over 18 Gaming Zone. The first prize is a full size Mortal Kombat arcade machine, containing PS3 console. Both the UK and European finals will take place on Sunday 17th April and will be hosted by GameFace TV presenter, Julia Hardy.
The 'Fight Arena' stage will allow visitors to experience the bone-crushing, blood-spilling action on a massive HD projection screen, and those who haven't qualified for the final will have another opportunity to wins prizes during the show as they do battle in the arena. 
If you are interested in participating, check out a full run-through of the competition below:
What:                                      Mortal Kombat UK and European Tournaments

Who:                                       Players, fans and press

When/Where:                      
March 14th                     7-9pm                      GameStation – Nottingham
March 18th                     7-9pm                      GAME – Norwich            
March 21st                     7-9pm                      GAME – Southampton East Street
April 1st                           7-9pm                      GameStation – Hull
April 4th                           7-9pm                      GameStation – Liverpool Lord Street
April 7th                           7-9pm                      GAME – Kingston
April 8th                           7-9pm                      GAME – Southend
April 11th                         7-9pm                     GameStation – Birmingham New Street

April 17th                FINAL                      The Gadget Show Live,
NEC, Birmingham, Over 18 Gaming Zone, Mortal Kombat "Fight Arena" Stage.

 
For more information, you can also check out the Mortal Kombat Tournament Event Facebook page
The event should be fun for everyone involved with some great prizes up for grabs. Even if you don't have the skills to obliterate the opposition, it should still give a nice look at the game before it releases in the UK on April 21st.