Last weekend, Rockstar Games took L.A. Noire to the road and let players witness for themselves a taster of this hot upcoming title.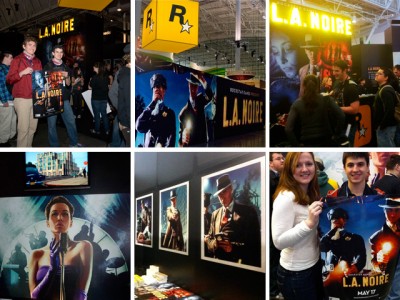 A 30 minute preview of "The Red Lipstick Murder" case was showcased for fans on an exhibition theatre at PAX East (you can read more about the case here). There were also had giveaway tees and posters at the L.A. Noire booth, which will be available from the Rockstar Warehouse soon. The posters are definitely some of the coolest that we've seen, and it would be pretty damn cool to have Cole Phelps hanging on your bedroom wall.
Overall, fans were impressed with the game, and Rockstar said they can't wait for players to experience L.A. Noire for themselves. May 17th/20th, hurry up…we want to play this game already!