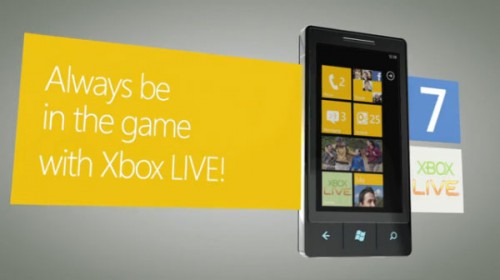 You may call me lazy with the title, but at least you know exactly what I will be talking about before even opening the post's page. This week on the Windows Phone 7 sees a few new games that you can enjoy!
Deer Hunting and Zombie Slaying; something for both ends of the spectrum! Check out the descriptions for the games below, and purchase them through your phone if you like the sound of them.
Deer Hunter 3D ($4.99/£3.99)
The number one hunting game of all time with 3-D graphics, Deer Hunter 3D brings you the most realistic hunting experience. Set your sights on deer, moose, bears, and more animals with true-to-life senses and behaviors. Hunt in scenic environments around the world with changing seasons and weather conditions. Unlock new firearms, skills and hunts by bagging the biggest kills. Relive your best kills in the trophy room by viewing bullet trajectory and key stats for vitals, cover, and antler points.
Enjoy a virtual hunting simulation with realistic 3-D visuals.
Hunt different types of animals with true-to-life senses and behaviors.
Choose from 27 different shooting locations with three worldwide destinations.
Use your scope to zoom in for more precise and devastating kills.
Develop your hunter's skills in accuracy, reflexes, endurance, and tracking.
Relive your best kills and achievements in the trophy room.
Unlock new weapons, skills, and hunts by bagging the biggest animals.
Zombie Attack 2: Second Wave ($2.99/£2.49)
Just when you thought it was safe…ZA! is back! Lovers of zombies and tower defense-style games combined have a second chance to tear into more zombies with more weapons and in more locations than ever before. IUGO built upon what you loved best about the original Zombie Attack! game making it bigger, better and bloodier! Your mission: play as a survivor from the ultimate Zombie Apocalypse, protect your shack and stay alive. Kill zombies, earn points and cash to upgrade your weapons and bolster your fire power. Easy touch-screen controls make ZA! 2 an instant WP7 favorite.
Multiple weapons: Choose from turrets (three new, including the Pulsewave) with new upgrades to super turrets.
Maps and challenges: Play on four maps of varying sizes including Backyard and Trailer Park. Battle through hordes of challenges, with five for each map.
Zombie attackers: Fight against six zombie types (four new, including the Hound and Cheerleader).
Xbox LIVE: Check out the online high scores list for each map, local lists for challenges, and your own personal records.