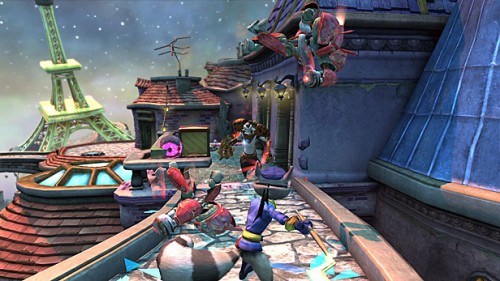 Ever wondered how and why all these Sony characters have come together for PlayStation Move Heroes? Well, feast your eyes on this latest story trailer and all unanswered questions should be resolved.
PS Move Heroes, fomerly called Heroes on the Move, is almost like a Sony equivalent of Super Smash Bros., except instead of being an arena brawler it's actually an adventure game which has you using all the different characters' abilities and utilises the PS Move controller. It features an all-star PlayStation line-up including  Jak, Daxter, Sly, Bentley, Ratchet and Clank.
It releases exclusively for PlayStation 3 on March 22, but expect a playable demo as promised by Sony beforehand to allow you to test it out and see if it's for you.