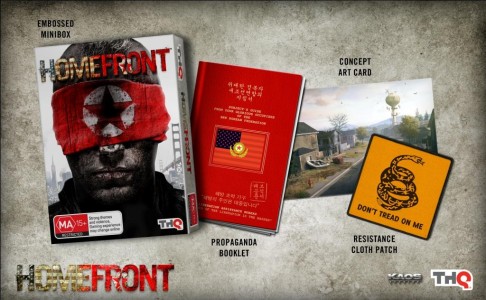 Australian gamers are in for a treat with the upcoming highly anticipated release of Homefront for the PS3, Xbox 360 and PC. Not only will there be dedicated Australian servers for multiplayer, Retailers JB Hifi and EB Games are now offering unique special editions of the game complete with exclusive in-game content. JB Hifi is offering customers a deeper insight into the world of Homefront with the novel 'Homefront: Voice of Freedom' a Novel by John Milius, award winning writer of such works as Red Dawn and Apocalypse Now, as well as an exclusive weapons Camo skins DLC pack.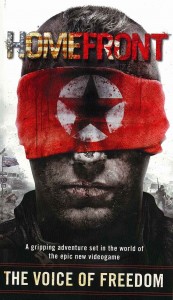 EB games are offering the ""Don't Tread On Me" Edition of Homefront, a complete gaming package with added extras such as a printed KPA Propaganda Passport, Resistance Cloth Patch and Concept Art Cards. Not to mention an exclusive firearm type for Multiplayer, the the Remington 870 Shotgun, only available through this pre-order. As well as a Day 1 unlock pack, giving players a head start in multiplayer with early unlocks of the Parrot AR Recon Drone, Instant Repair Ability and the SCAR Assault rifle.
Special editions of the game will cost $109.95 for consoles and $79.95 for PC and will be out on the 17th of March.