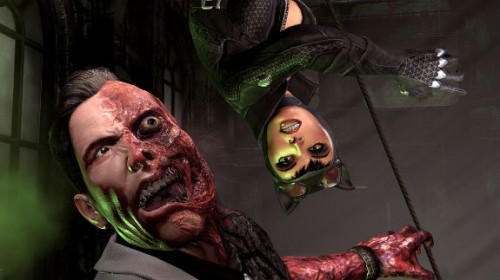 There has been rumors circulating around the internet that Batman: Arkham City would have a multiplayer option of some sort but in a recent interview with IGN Rocksteady Studios stated definitively that there would not be any multiplayer aspect in Arkham City and that the internet rumors were false, which I suppose they usually are.
Game Director Sefton Hill stated that "the game now coming to the final stages, I can honestly say it would not have been possible to deliver Arkham City the way we wanted to if we'd have added multiplayer" This is good news because regardless of how they would have added it in, not every game really needs a multiplayer aspect and if it isn't implemented well it only causes the game to receive a worse score.
He also said that "it might not be the fashionable choice, it might not get us an extra tick on the box, but we are convinced, and we hope that gamers will agree when they get to play the finished game, that we have made the right decision." Trust me Mr. Hill, they will agree with you.