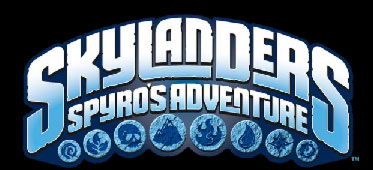 Activision will take the Spyro series into a new way of playing them. Through an innovative use of technology, Skylanders Spyro's Adventure allows players to transport real-world toys into virtual worlds of adventure through the "Portal of Power." These toys with brains can come to life inside the game in connection with multiple gaming platforms, as well as on handheld gaming devices, mobile devices and on the web, remembering achievements and level-ups wherever they go. This marks a wholesale change in the interaction between toys and video games, opening up new possibilities and revenue streams for both industries.
"These are more than action figures. They are inter-action figures. By pairing world class character design, world class video game design and world class story telling into one entertainment experience, we've given players a whole new genre that bridges the gap between the real and virtual worlds. From the first time a kid picked up a stick and pretended it was a sword, toys have unlocked kids' imaginations. And how often have you wanted to bring those toys to life, to see them become animated and take them on an adventure? Skylanders Spyro's Adventure does just that." – Eric Hirshberg, CEO of Activision Publishing
Some unique elements from the game includes:
Each Character Has its Own Unique Powers – In addition to the highly collectible design and personalities of the toys themselves, each character has different powers and abilities, opening different experiences inside the game. Players can drop in and out of each level with as many different characters as they like, making each players experience unique.
Toys With Brains – Each toy/character remembers the player's shared experiences. Achievements and leveled up capabilities earned in the game are embedded inside the toy and travel with the toy.  Wherever the toy goes, its experiences go with it.
Portal of Power – The Portal of Power serves as the gateway between our world and the amazing world of the characters in Skylanders Spyro's Adventure.
Play With Friends – By placing two characters on the Portal of Power at once, players can team up together for cooperative play, or face off in player versus player battle arenas utilizing their leveled up characters.
Skylanders Spyro's Adventure is developed by Toys For Bob and a release date is yet to be announced.