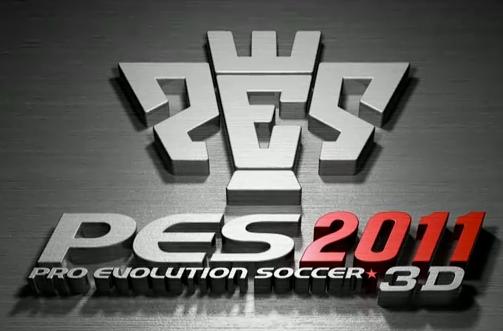 You didn't think we would make it through a the whole 3DS announcement day without a sports title, did you? Of course, if you are going to bring a franchise into 3D, Konami's Pro Evolution Soccer seems to be a perfect fit. During the 3DS event earlier today we seen a trailer for the PES 2011 3D and it honestly looks to be amazing with how the depth perception is used in game.
Instead of typical camera angles we have seen on titles of this genre in the past, PES is looking to be quite different as the camera in game centers around the player's movements to bring out the full 3D effect and as result, mix in perfectly with the 3DS' 3D screen. This feature also allows for better distance perception, allowing the player to get a better and more realistic view so passes and shots can go down with little to no error.
Of course the 3D is a nice touch, but PES 2011 will also feature in many things that fans have come to know and love about the esteemed soccer franchise. The game will include a UEFA Champions League option which will let users build a team from scratch to take on the club and the global scene of the sport. Players can select one of 60 National and 170 club sides and lead them to glory within a range of challenging tournaments and leagues. Konami is also promising more enhanced AI so the players on the field react perfectly to all moves done on the field as well.
Konami has even factored the StreetPass feature into this title as well, allowing players to exchange data, with one user being proclaimed the winner depending on their stats in game.
With play-by-play commentary, local wireless multi-player, and many more features, it seems that PES 2011 is set to change the way we think about the franchise altogether. You can check out the trailer below and watch the game in action. As for a release date, well, there isn't an official number at the moment but Konami does have PES 2011 listed for Spring, so this will be one to keep an eye out for when it eventually releases.