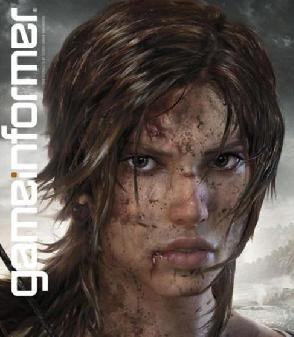 I don't think any character has re-invented themselves more than Lara Croft. It seems like we see a new version of the heroine every few years, but honestly, I don't mind this too much as the Tomb Raider series has always been enjoyable for me for the most part through the years and I feel that Croft's last console outing in Underworld was a great game all around so any news of a new Tomb Raider is spectacular news.
The game is looking like a pure prequel all the way through and carries the title of a simply put "Tomb Raider". Crystal Dynamics, who are of course working on the game along with Square Enix, released this bit of information on the story that will follow:

'After a brutal storm destroys the boat she was travelling on,
a frightened young woman is left washed ashore on an unknown beach.
On her own but not alone she has only one goal, to survive.'
"Forget everything you know about TOMB RAIDER, we are exploring things that have never been done before in this game," said Darrell Gallagher, Head of Studio, Crystal Dynamics. "This is an origins story that creates Lara Croft and takes her on a character defining journey like no other."
Other than that little bit of information and the leaked GI cover you can see above, there isn't much known on "Tomb Raider" at the moment but I expect more information and a date to rise soon. You can check out the new official site at www.TombRaider.com for even more information.