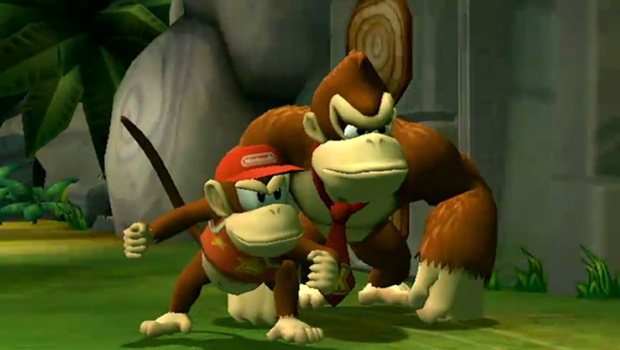 In the states, Donkey Kong Country Returns releases tomorrow, but to our Aussie friends out there still have to wait until December 2nd to see the Wii title release. Not to worry though, as  Nintendo are holding an Australian exclusive event which will let players try out the new DK title as well as get some cool gaming swag for just showing up.
Below are the dates and locations for each event which will take place at EB Games & Myer Sydney City one week from today.
SYDNEY
• Saturday 27 November, 11:30am – 2:30pm, Myer Sydney City, Level 6 – The Nintendo Connection, 436 George Street, Sydney, New South Wales
MELBOURNE
• Sunday 28 November, 11:30am – 2:30pm, EB Games, Swanston Street, The Nintendo Experience, Level 2, 67 Swanston Street, Melbourne, Victoria
The first 200 people at each location to sample Donkey Kong Country Returns will receive a special Donkey Kong poster. Plus there will be Donkey Kong Country Returns T-shirt giveaways, so don't miss out! The game will be available to purchase in stores from 2 December 2010.
These look to be a great experience to hold over those hungry for some DK action until December 2nd when the game is released. For more information you can check at the official website at http://gamesites.nintendo.com.au/donkey-kong-country-returns/en_AU/index.php.