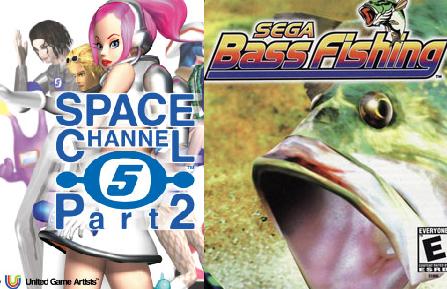 Following suit of the releases of Sonic Adventure and Crazy Taxi, Sega is now bringing some more Dreamcast classics to the Xbox Live Arcade and Playstation Network.

"The release of these games marks SEGA's ongoing effort to bring its best-sellers from the Dreamcast era to the latest consoles," said Haruki Satomi, Vice President of Digital Business at SEGA. "We want to enable a new generation of players to experience some of the most celebrated titles our video game history has to offer, while at the same time appealing to our enthusiastic and much appreciated community of fans."
First up is one of my personal favorites, Space Channel 5 Part 2. Never released in America for the Dreamcast but later released on the Playstation 2 with the original title, the sequel had another rhythm/action adventure with Ulala, Pudding, Space Michael and all the rest up against the evil and mysterious Perge using dance as the ultimate weapon. I personally loved both the Space Channel 5 games and seeing a re-release is wonderful news.
Next up is another classic, Sega Bass Fishing. This realistic 3-D bass fishing simulation shines with eight fishing environments and fourteen different lures. This should be a welcome revival as well for fishing fans or anyone wanting a fun retro-like experience on the newer consoles.
Both are scheduled for release in early 2011 for the XBLA & PSN. Sega has been one of the most giving companies to fans that made them where they are today and it is great to see even more Dreamcast revivals. Now I will say Shenmue would be great as well, Sega. Hint..Hint..;)