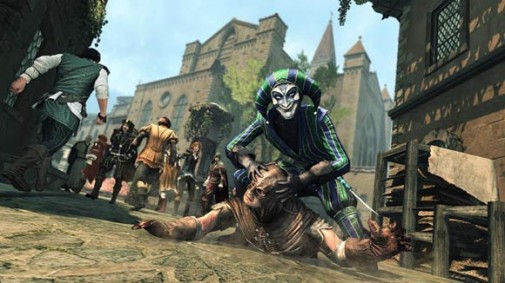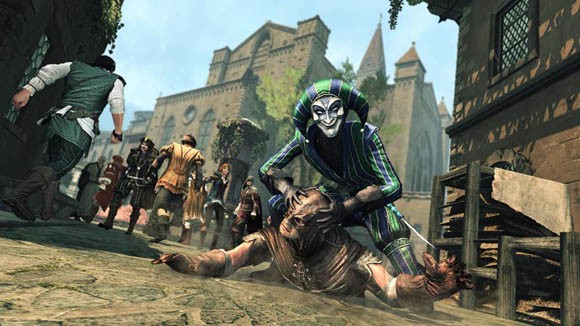 Nothing says subtle like running around in a jester outfit to spark fear into all those already filled with clown phobia. But then again he also just tears into any enemies that he sees. Sure he may be brutal with those double daggers but what about the secret killing? Then again we have the Officer now that uses something akin to a sword with a spear tip at the end.
But beyond how subtle or unsubtle these two may be, they can only be obtained through pre-ordering from a specific place. This means that depending on your favorite way of assassinating people you may be either choosing to pre-order from Gamestop or HMV to receive the Harlequin character as a pre-order bonus. Or if you don't want to be playing as him, you can choose to pre-order from Best Buy or GAME and get the Officer as your special bonus.
The Harlequin also comes with the Aqueduct mission bonus, while the Officer comes with the Trajan Market bonus. Better hurry with your pre-orders because Ubisoft's Assassin's Creed Brotherhood will be out on November 16th in the US and the 19th for the UK.
[pro-player width='530′ height='253′ type='video']http://www.youtube.com/watch?v=skoUJqEhsPw[/pro-player]