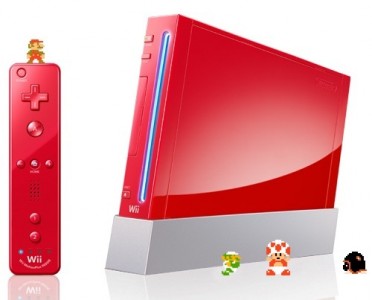 That right Nintendo see Red this November when in Japan the Red Wii goes on sale.
This limited edition colour comes out next month to mark Mario's 25th Birthday even know his birthday was in September but hey happy belated birthday Mario.
The bundle will include a Wii, Nunchuck, and pre installed MotionPlus already built into the Nintendo Remote so know more attachments, and a copy of the original Super Mario Bros NES game which also comes pre-installed on the console's hard drive.
The Red Wii console pack is released in Japan on November 11th for YEN 20,000 which works out to be around £150.
No news yet whether Nintendo will be releasing this Red Wii into the UK market so only time will tell if red is the new black and white.