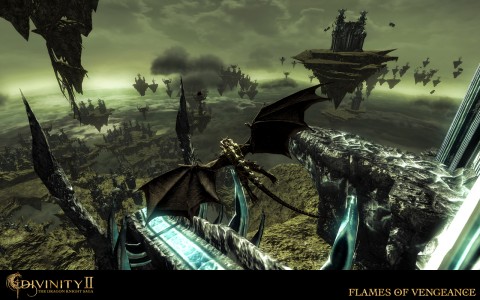 The official website for Divinity II: The Dragon Knight Saga, from Focus Home Interactive is now up, and in collaboration with the website launch, a new trailer has been released too. It's now only a few weeks prior to the release of the game for Xbox 360 and PC, so what better way to celebrate that fact than with this reveal.
The website provides all you need to know about the game, from the story and main protagonist, to media sections to look at all the videos and screens your heart desires. The official site for Divinity II: The Dragon Knight Saga is available now so check it out if you want to learn more about the game: http://www.divinity2-saga.com/index.php?rub=home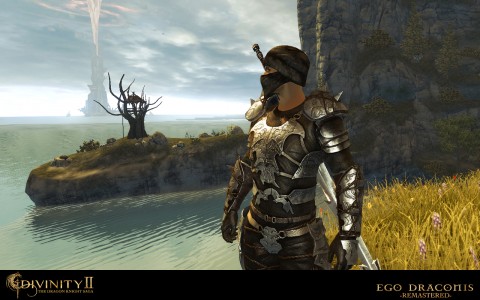 In short, Divinity II: The Dragon Knight Saga picks up from it's predecessor as you play through the eyes of a Dragon Knight. However, don't let this lead you on to think you'll be hindered by a linear set path, as your character will be fully customizable and you will be able to choose from a selection of classes. These classes are: Wizard, Warrior, Ranger, Priest and finally, Dragon Slayer. While most of these are your stereotypical classes RPG-wise, the dragon element of the game should offer a refreshing twist to the genre. Also, as you can see from the screens, the fantasy world of Rivellon looks stunning,
Divinity II: The Dragon Knight Saga includes the original adventure Ego Draconis in a fully remastered version, as well as Flames of Vengeance, which continues the original adventure with dozens of hours of gameplay, with numerous new quests to complete, new monsters to fight, and new weapons and armour to collect.
But, it's not only the website that was released today. In addition, a new trailer has been revealed, which gives a good look at the gameplay elements featured in the full-title. Just in case you weren't excited, there's dragon flying involved as you will see from the video, not only fulfilling your dreams of being able to fly, but allowing you to be one of the coolest (albeit fictional) creatures around. You can watch the trailer and leave comments if you wish, below.
Divinity II: The Dragon Knight Saga is due for release on PC and Xbox 360, November 2010.